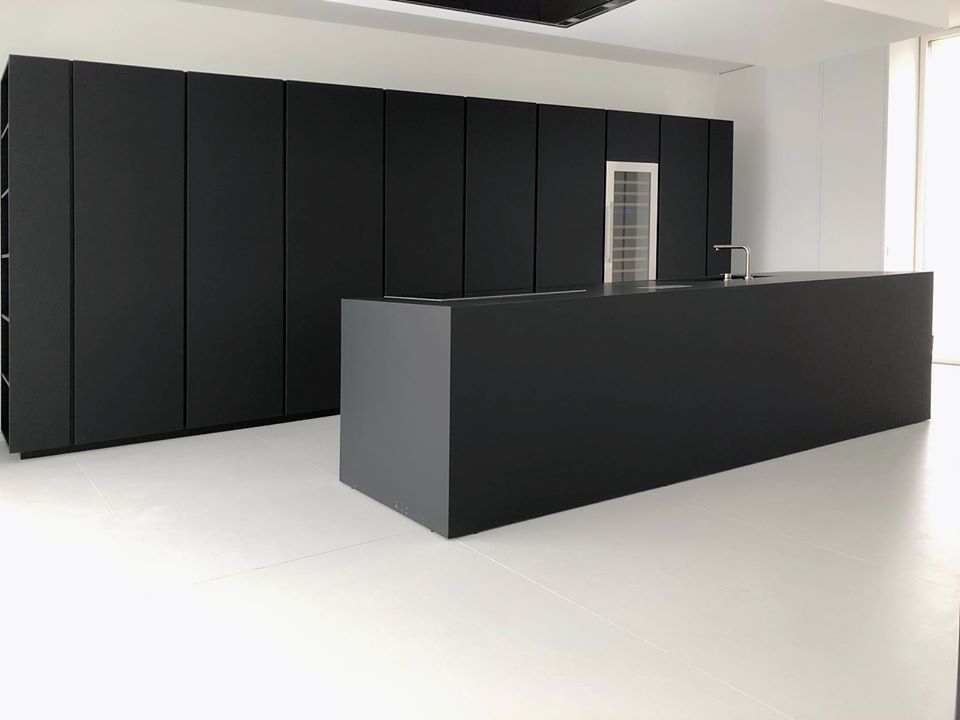 As we all have spent more time inside our homes these past several months, you have undoubtedly started viewing your space with a new perspective. Are there too many items sitting on your counters and crowding your cupboards? Do you feel like your kitchen and living spaces are too cluttered?
If so, you're not alone. Recent studies have shown that 54% of Americans feel they have too much clutter in their homes—with fully 78% of those surveyed not knowing what to "do" with all the extra items they can't easily store or tuck away.
If you're seriously considering overhauling your home environment to help you streamline your space and lower your stress, the principles of modern Italian design can help you get started.
Principle #1: Less is More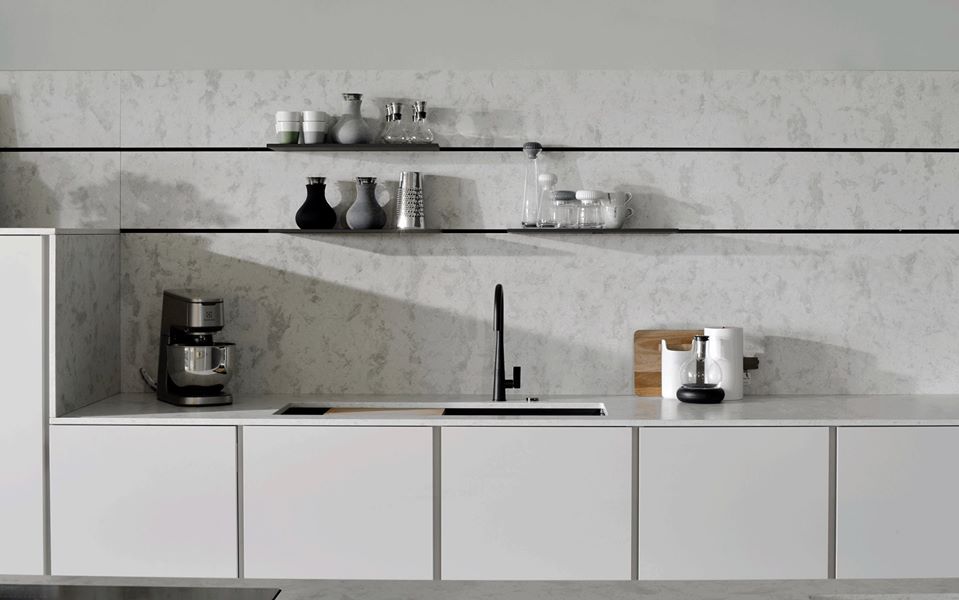 Unlike other design aesthetics that value the artful presentation of collections of decorative items, modern Italian design is known for its emphasis on clean, seamless lines and uncluttered surfaces. The luxury of visual silence is a key component of this design approach. Whether in the kitchen, living room, office or bathroom, the eye moves easily across a space brightened by natural light, where there is very little sitting out to interrupt the sweep of a natural stone countertop or smooth, richly-textured cabinets.
Thoughtful design goes beyond open space, of course. Consider how all the elements in a room work together—furniture, carpets and rugs, drapery, artwork, and decorative objects. By arranging these items with deliberate intention, you can add your personal signature to every room.
If you truly have too many unnecessary or unused items, it may be time to make some decisions to donate or discard them…but what if you are a gourmet chef? What if your clutter includes all the accoutrements of a well-stocked kitchen or a fully operational home office? There's a solution for you, too.
Principle #2: Invest in design that fits your needs—perfectly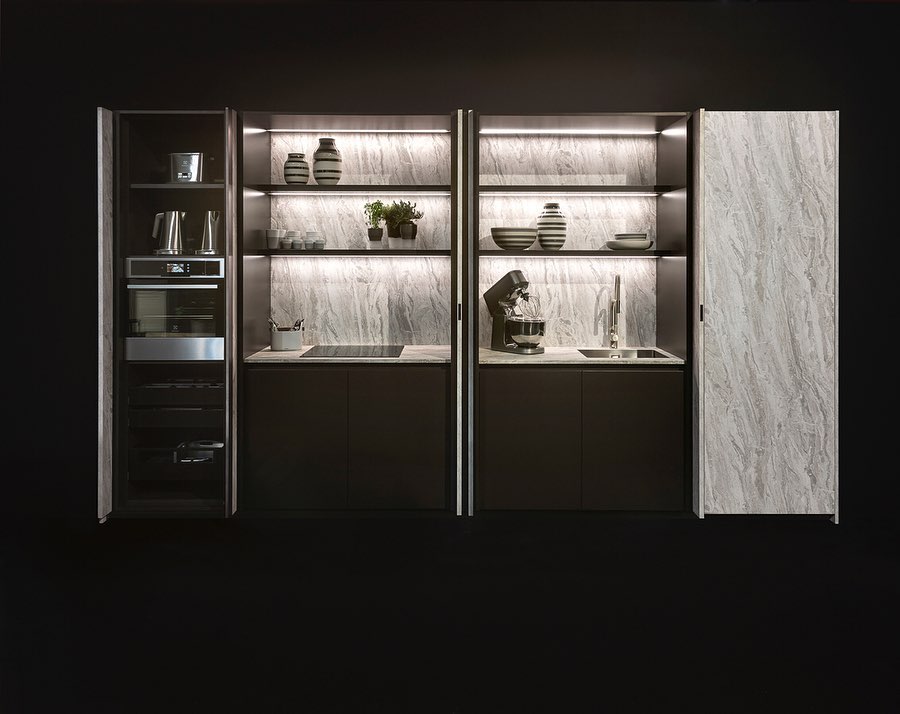 Whether you have expansive room to spread out or are making the most of a tiny urban loft, modern Italian design is uniquely suited to maximize your storage space in every room in the house. Pantry and kitchen cabinets by Italian fabricators such as MAISTRI delight the eye when they are closed, with their beautiful surfaces and clean lines. But these cabinets' true magic is revealed when they are open, as they feature smooth, precision hardware, deep shelves, and intuitive, well-lit storage spaces.
From sliding shelves to custom racks, all hidden behind doorways that slide into their own pockets when open, you can have access to everything you need while you are cooking or are in the middle of a project…and then close it all away when you are ready to entertain or meet with others.
Principle #3: Celebrate your unique lifestyle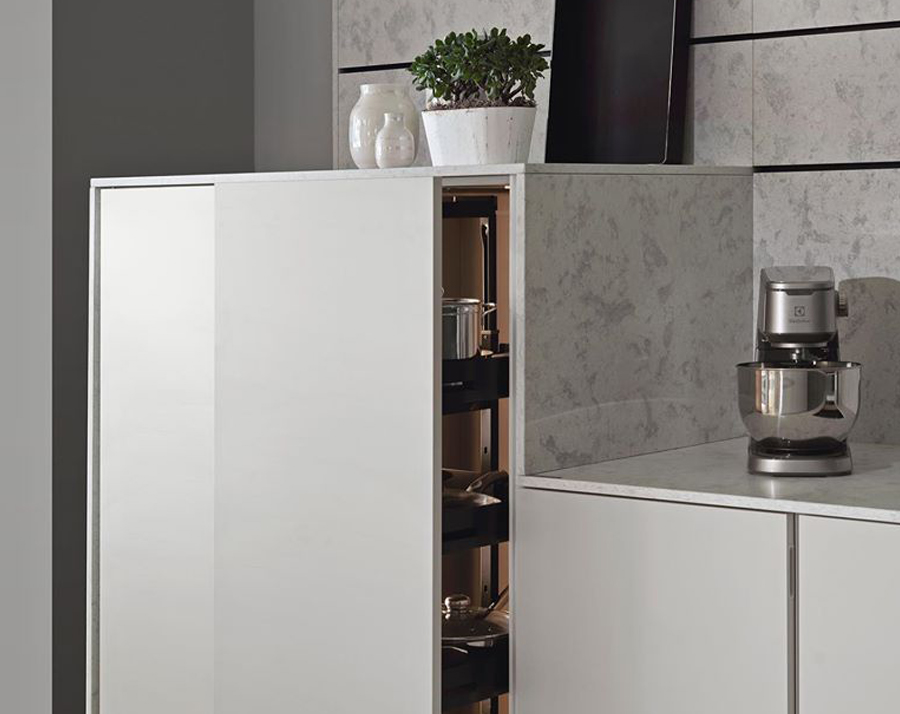 No one knows your specific needs better than you do, so if you decide to upgrade your kitchen or storage options, be sure you work with a design professional who has created solutions in collaboration with some of the most discerning clients and trade partners in the business. Whether your focus is on state-of-the-art technology or warm, gorgeous natural surfaces—or both—take the time to explore how modern Italian design can meet your needs, beautifully. Your exploration can begin with a simple phone call, or better yet—schedule a personal visit to NOLI, modern Italian design experts located in the heart of iconic Over-the-Rhine in downtown Cincinnati.
Looking for more ideas?