As you begin your modern kitchen design project, the choice of colors for the walls, cabinetry, and countertops is one of your most important early decisions. The colors and tonal balance of your kitchen will affect how you feel every time you step into the room. In our collaborations with homeowners to design the modern, high-end kitchens of their dreams, we have found the following kitchen color palettes have consistently proven to be popular.
The Serenity of the Neutral Palette
Gone are the days of the all-white, sterile kitchens. Instead, modern homeowners are balancing light colors with darker, richer tones to create an elegant, visually stimulating experience, such as in this NOLI-designed chef's kitchen. The inclusion of natural materials, textures, and patterns also help emphasize the clean, crisp lines of light-colored cabinetry and backsplash areas, helping to harmonize the space.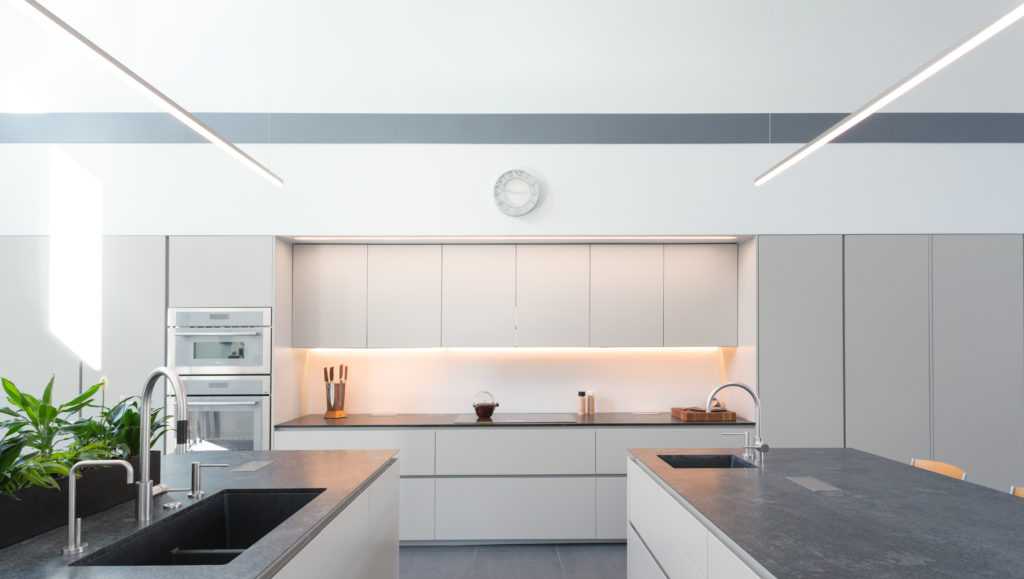 Echoes of Nature
One of the basic tenets of modern Italian design is to welcome nature into the space—both in the utilization of natural light via large, expansive windows, and also in the use of natural stone, wood, and biophilic elements. This emphasis on nature is particularly evident in a recent NOLI design collaboration, which features a monolithic GIZA island in walnut and natural quartzite with a sliding countertop, set against dramatic dark gray cabinetry. Note the lush green plantings visible both inside the home and through the windows, continuing the theme of connecting to nature.
Tonal Grays
When you see headlines touting the resurgence of gray kitchens, it's easy to believe that any gray is suitable in a modern luxury kitchen paint palette—but that's not true. The best modern kitchens that feature gray in their color palette utilize tonal grays, with an emphasis on warm undertones that bring out the richness of the material and add depth to the kitchen space. Those tonal grays can trend to deep ocean blues, mossy greens, or rich burgundies, as in this recent NOLI project.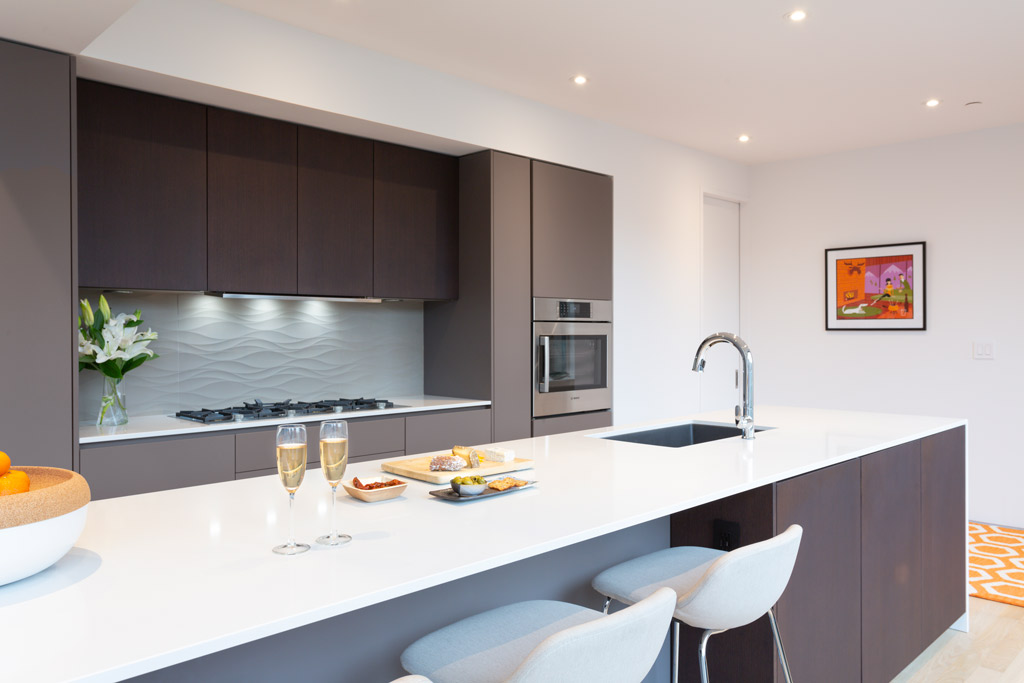 Have you begun to imagine the possibilities for your upcoming kitchen remodel new construction project? We can help you exceed your vision to create a kitchen space that will delight you for years to come. Contact us today to learn more.
Looking for more ideas?