For a husband-and-wife pair of home cooks who know their way around a kitchen (and the best way for a kitchen to function) NOLI was their first choice for their Over-the-Rhine, Cincinnati home.
The kitchen features 70 feet of cabinets in a beautiful lacquer matte finish, creating an efficient and appealing workspace – everything a kitchen should be. The harmonious combination of the VIVA beveled-edge slab door, warm backlit counters and stainless appliances speaks for itself. Add in two islands of granite counter surface area for a total of 52 feet, and you get a recipe for la dolce vita.
The couple wanted to extend their cozy and bright kitchen aesthetic to the living room, too. Practical panelled cabinetry and sleek surface tops allow the life in this room to take center stage. This home is evidence that the beauty of Italian design transcends the space.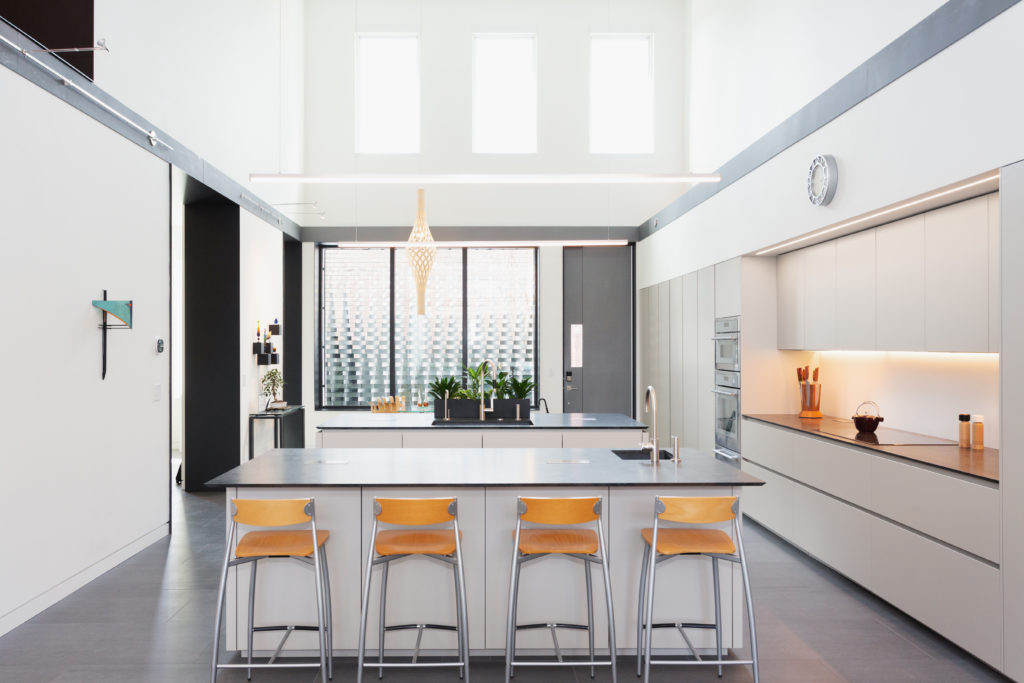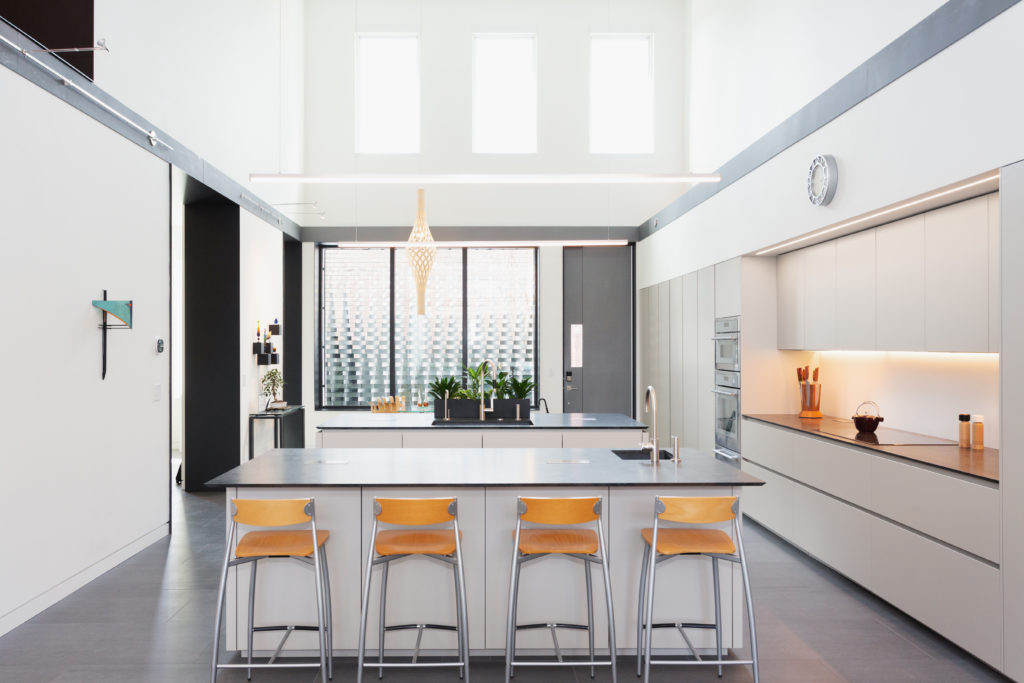 Looking for more ideas?