When it came to re-inventing their company's common areas, one of Cincinnati's largest architectural firms sought to emphasize the firm's open, collaborative environment and sophisticated approach to design.
Filled with natural light and open air, the large open space features multiple alcoves, group tables, and casual conversational seating. The focal point of the café is a state-of-the-art kitchen island with whisper-quiet beveled drawers, multiple dishwashers and under-counter microwaves hidden behind MAISTRI cabinets, and a sliding countertop. The refrigeration columns remain tucked out of sight behind discreet, no-handle panels, and indirect lighting keeps every element in perfect focus.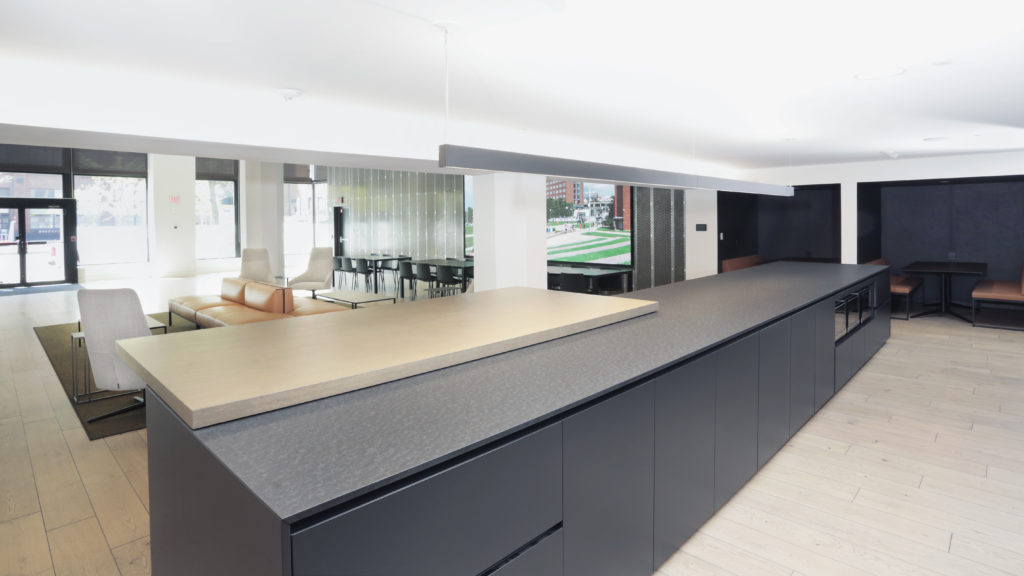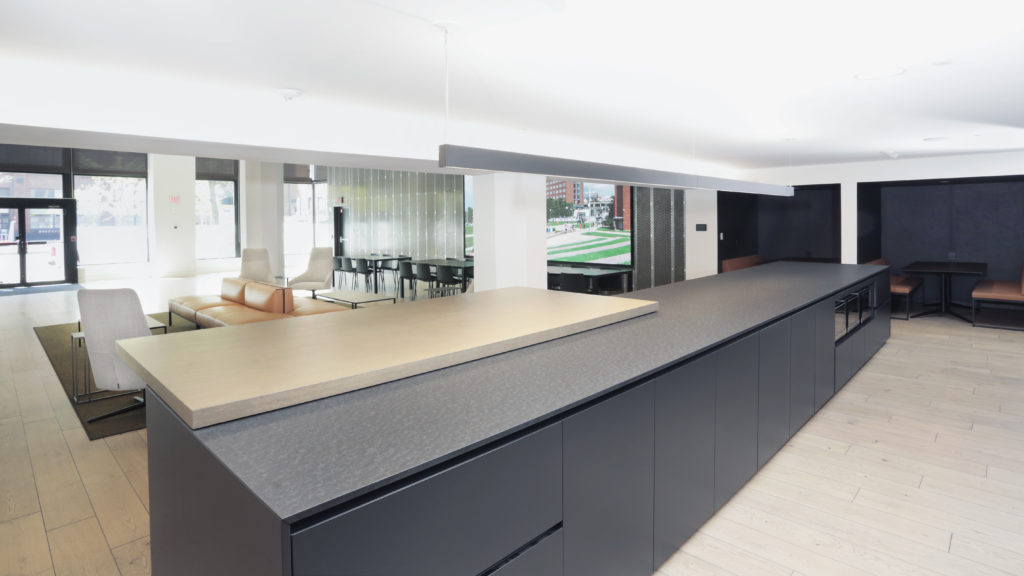 Looking for more ideas?