3 Reasons to Choose Modern Kitchen Cabinets from Italy
Whether you are building a new kitchen or redesigning your current space, the decisions you make regarding your kitchen cabinets are perhaps the most important. From the materials used in the cabinets and countertops to the design layout to the custom finish, modern kitchen cabinets can make the difference between an ordinary and truly stunning kitchen. At NOLI, we only work with the best high-end cabinet fabricators—all from Italy. Why? It all comes down to design, quality, and functionality.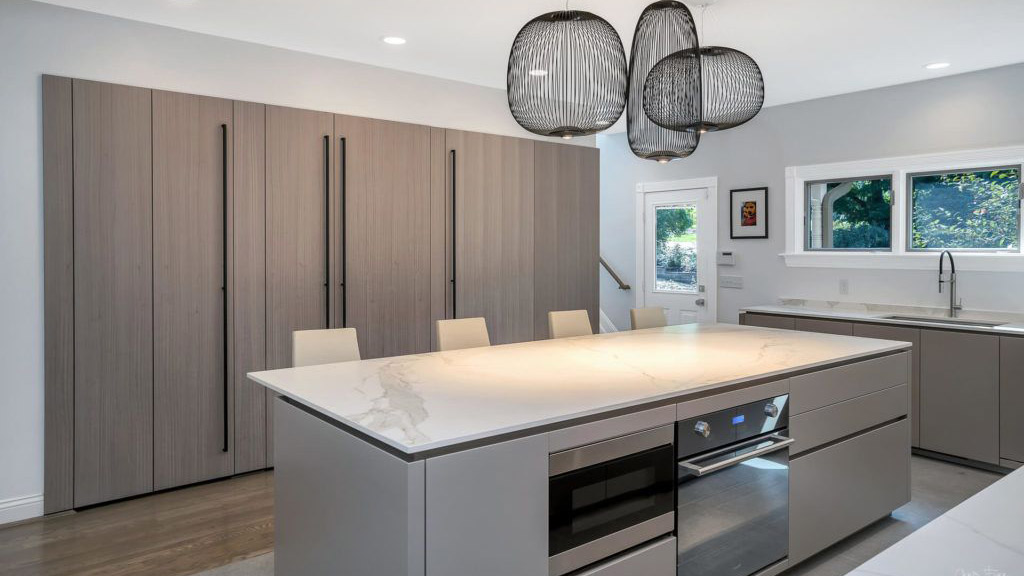 Sleek, Sophisticated Design
Italian design is world-renowned for its streamlined, modern aesthetic that brings together form and function. Modern Italian kitchen cabinets offer clean lines, bold configurations, and a variety of finishes and textures that allow you to customize your kitchen to your exact preferences. Whether you prefer glossy white lacquer or warm, natural wood, there's an Italian cabinet design to suit your needs.
But the true worth of these kitchen cabinets goes beyond their appearance. Italian kitchen cabinets are fabricated with practicality in mind, using top-of-the-line hardware, with features like soft-close hinges, pull-out drawers, and integrated lighting that make cooking or entertaining a true pleasure and storage easy. And with world-renowned custom fabricators such as MAISTRI and minotticucine, Italian kitchen cabinets can be customized to fit spaces of any size and shape, serving the needs of the amateur cook to the most discerning chef.
Quality and Sustainability
Italian manufacturers take pride in their meticulous attention to detail, using the finest materials and cutting-edge manufacturing techniques. The result? Luxury kitchen cabinets that are as durable as they are beautiful. From solid wood frames and doors to premium hardware and finishes, Italian cabinets are built to last. In fact, it's not unusual for homeowners in Italy to move their cabinets with them when they change residences!
But the quality of these exceptional cabinets goes beyond durability. Kitchen cabinets from Italy are also designed with an eye toward sustainability, using eco-friendly materials and manufacturing processes to reduce their environmental impact. As these cabinets are manufactured in compliance with rigorous quality control standards, you can be sure that every cabinet produced by Italian fabricators meets the highest standards of excellence.
Functionality that is Practical and Beautiful
Of course, the most beautiful cabinet in the world will never satisfy you if it isn't functional. Fortunately, modern Italian cabinets are designed to maximize storage and organization, with a variety of options that make it easy to find everything you need at a glance. From pull-out spice racks and utensil drawers to custom-built wine racks and built-in appliance garages, you can easily create the storage you need to keep your kitchen clean and clutter-free.
To experience modern Italian cabinets yourself—and viva la vie dolce—we invite you to tour our Findlay Market, Cincinnati showroom, today!
Looking for more ideas?