This architect and his wife chose NOLI for their Findlay Market townhouse.
This kitchen needed to be as functional as aesthetically pleasing, and be the focal point of the house. A classic, simple layout met the design objectives. The monolithic island is an architectural counterbalance to the kitchen wall and its flush-mount or panelled appliances.
The kitchen is full of the familiarity and polish of modern design that make it so appealing. The high-gloss white lacquer and quartz set the stage for the contrasting, beautiful – and functional – marble seating counter. Sleek slab doors and reduced angles of the GIZA cabinets, combined with clever tile backsplash lighting, make for a show-stopping kitchen that is a beautiful – and fully utilized – centerpiece.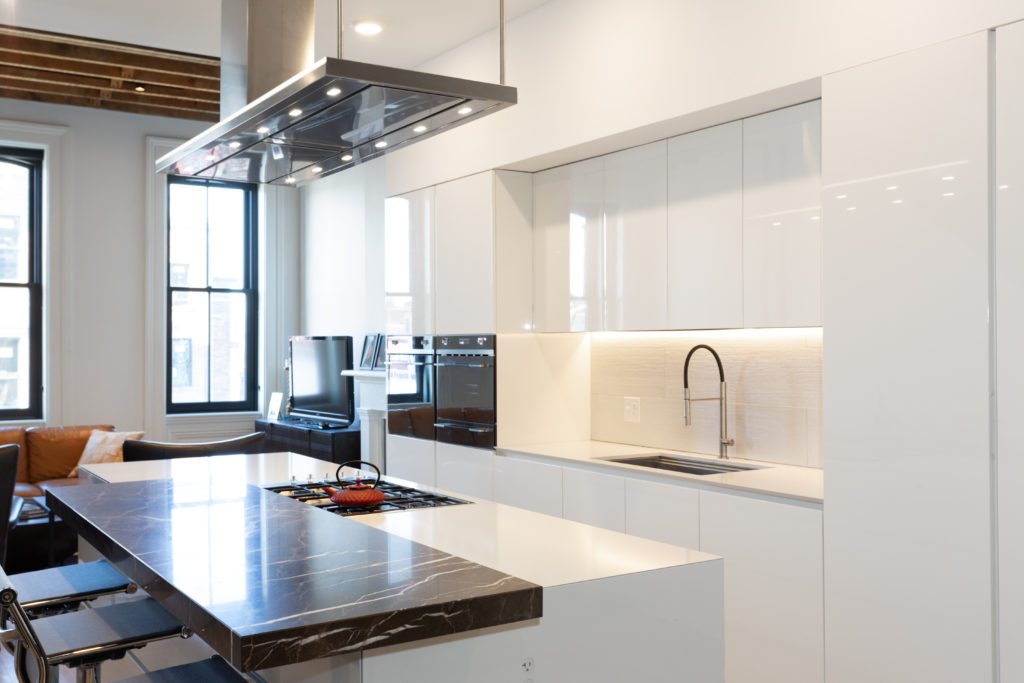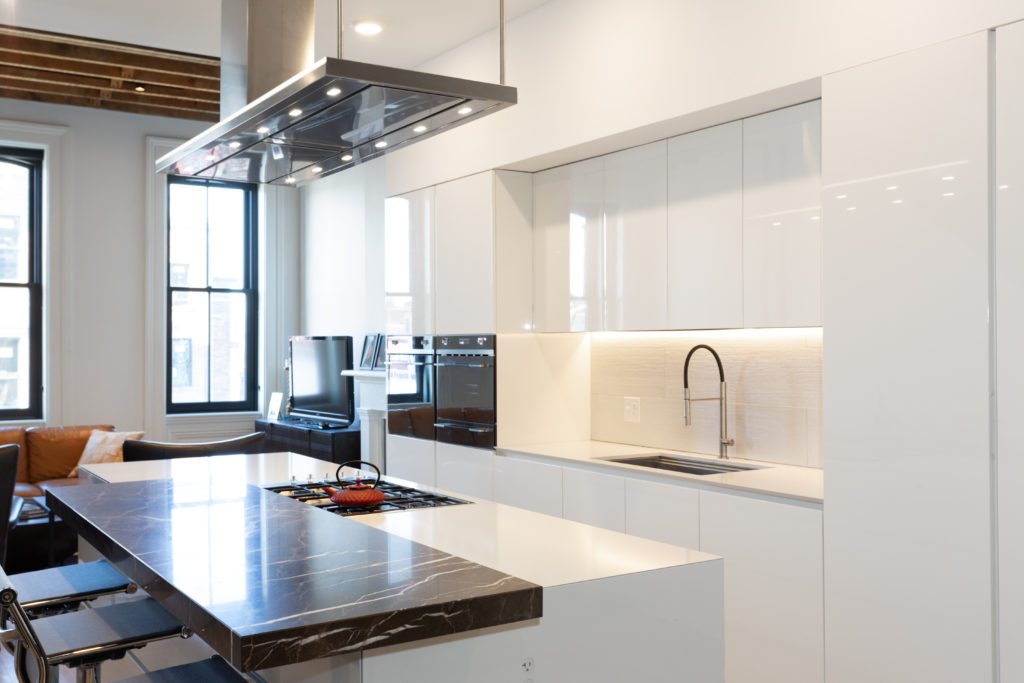 Looking for more ideas?